Administration Team
Stu:- Site Owner, Admin top dog and our Techno Bod
Hi I'm Stuart, and from Hastings.
I started this site because I got bored with some of the other sites out there. Nothing much wrong with them, just didn't feel quite right. Not really able to have a good laugh on them.

Stu.
[DIZZI]
HI
IM GWEN AKA DIZZI
THE ADMIN WHO GETS EVERY ONE IN A PANIC
IF I GO INTO ADMIN HENCE DIZZI
BUT I'M LEARNING,TROUBLE IS,STU CHANGESTHINGS FASTER,
I LIVE RIGHT NEAR HEATHROW AND JUST INSIDE
M25..AND SO ENVY SOME OF THE PLACES YOU LIVE

I am also a registered disabled person,
and l try hard but sometimes appear to
be ott or aggressive, but l do not mean to,,,
Moderating Team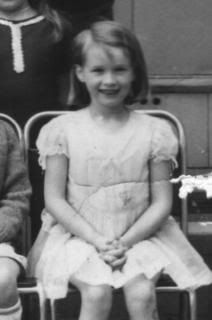 Rebs
Hi, l'm Rebs, and live in Queensland, Australia.

l've been playing around with my family history for a few years now. l have Scottish, Irish and English ancestry who all migrated - not always by choice, to Australia in the early/mid 1800's.

l was born and grew up in Victoria, but have lived in Qld for longer than l care to remember.

Welcome to the site - hope you enjoy it. Rebs x
Foxtrot Oscar (Fred)
Fred. aka Foxtrot Oscar
Age 34. Happily married to the luscious Shirley-babes
I am a Company Director with wide ranging responsibilities
We live in Lincolnshire and before that I lived in London and in Surrey.
We have no kids and none are planned for the near future.
I do not have time for hobbies - I just work!
I spend a lot of my free time in the USA where I have all of my family apart from my father who lives in the UK.
My family tree on my father's side is 99% complete and has now been traced and fully documented back to 1400.
[/align]
Technical Assistance
White Knight
Hi l'm Ron aka White Knight and l assist Stuart from Hastings and Gwen aka Dizzi. I'm in Shropshire and as busy as ever. and look forward to chatting to you soon. If you need any help with the site or have a question please contact Stu, Dizzi or myself (White Knight) and we will do our best for you.

Hope you enjoy the site we are all friendly here and all we ask is you're friendly too
Lew Lew - Australian Administator
Lew Lew was the sites admin who looked after the Down Under side of things.
Last year she lost her brief, but hard battle with cancer and is greatly missed by all who knew her on and off the site.
We leave her profile on here as a tribute to a beautiful person who was with the site from the beginning.


Lewella Jayne McMahon
17th July, 1961 - 28th October, 2009

Always in our thoughts
Forever in our hearts

♥♥♥ ♥♥♥ ♥♥♥
Greetings from beautiful Mudgee which is on the Central Tablelands of NSW about 3.5 hours drive north west of Sydney.

My name is Lewella, but most call me Lew Lew or Crewella, just depends on my mood, lol

My hubby, Terry, and I live on 25 acres (having sold our 1,400 acre farm a couple of years ago) and we also last year retired from Law.

What do I do now? As little as possible. We travel and generally just try to enjoy life.

This site is fantastic and I feel really happy to have been invited to join

Lew Lew xxx